When traveling with river cruise lines it is important to remember that water levels can create disturbances in your voyage.  Below is a list of river cruise lines and a brief description of their policies on this matter.
Viking River– Itineraries are subject to change. Viking reserves the right to withdraw and or cancel a tour in the event of water conditions or other issues the carrier or owner of the vessel may at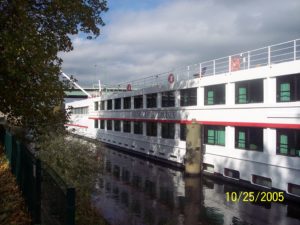 any time cancel, advance, alter, substitute or postpone any scheduled tour and shall not be liable for any loss whatsoever to passengers by reason of any such cancellation, advancement or postponement.
Avalon Waterways  – In the event of water level problems it may be necessary to operate part or all the itinerary by substitute vessel or motor coach and hotel accommodation. Avalon reserves the right to change the itinerary whenever conditions are necessary with little or no advanced notice. Avalon will not be responsible for any loss, expense or inconvenience caused by reasons of such changes.
Emerald and Scenic Waterways – Offers a river cruising travel guarantee for all its passengers that will issue monetary refunds for delays and cancellations stemming from river water levels and other issues stated in the policies terms and conditions.
Uniworld – Due to dry weather select itineraries may be affected, if necessary additional motor coach travel or other tour adjustments may be required. Should there be a major change, you will be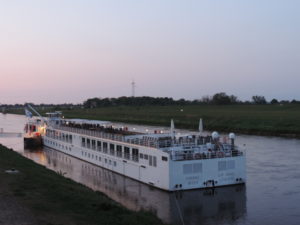 informed as soon as changes are known and confirmed. Please note changes in the river can occur quickly and because of this you may not always receive advanced notice that an alternate plan has become necessary. They do offer a peace of mind program that will compensate you for these disruptions as stated in the terms and conditions of this program.
Tauck – Itinerary alterations could be minimal or more material including additional motor coach travel or other tour adjustments due to low water levels, should there be a major itinerary change, they will inform impacted guests as soon as those changes are known and confirmed. Tauck has no refund policies for low water levels except on a case by case basis.
AmaWaterways – Most cruises sail ahead with no interruptions; however, Mother Nature unexpectedly creates issues involving low water levels. AmaWaterways is committed to their guest's satisfaction and are prepared to make any necessary modifications during these unforeseen events.
American Cruise Lines – They treat every case differently depending on the situation, for instance they may reroute the tour if the river levels are too high or low.
Crystal River – If the river levels become a problem Crystal Cruise line will either give you a full refund, reroute your tour or cancel the cruise depending on the situation.
Please remember that it is important when booking with one of the above river cruise lines that you should always review the terms and conditions.