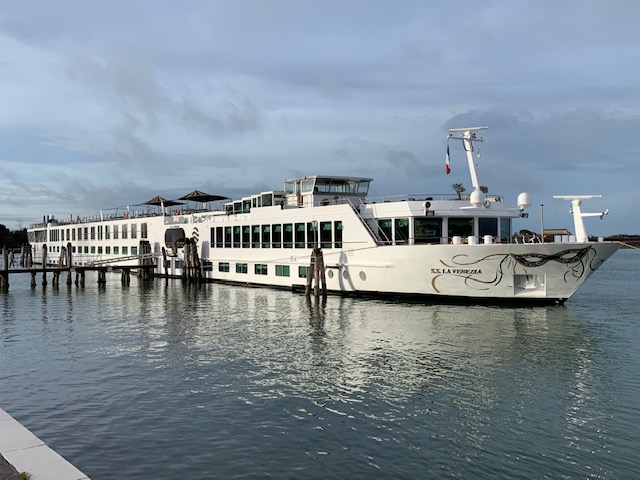 Italy has a draw that to many is a sirens song and Venice is it's soul. The lagoon is a massive body of water just off the Adriatic Sea and is a busy waterway for small vessels. Large cruise ships were banned in summer 2021 and now must port in cities 1 to 1 1/2 hours from Venice.

Uniworld's La Vive is a small river size vessel that nimbly navigates the lagoon. She is newly refurbished and looks brand new. She is elegant, comfortable and delivers a luxury experience with gracious friendly crew. Cabins are small by ocean standards but not unusual by river standards as these small ships are built to navigate through small locks. Cabins have ample storage and thoughtful amenities. The beds and pillows are luxurious providing restorative sleep after busy days. The heavy drapes effectively make the cabin a dark cocoon for peaceful sleeping. Staterooms are tastefully decorated with padded fabric covered walls for additional sound reduction.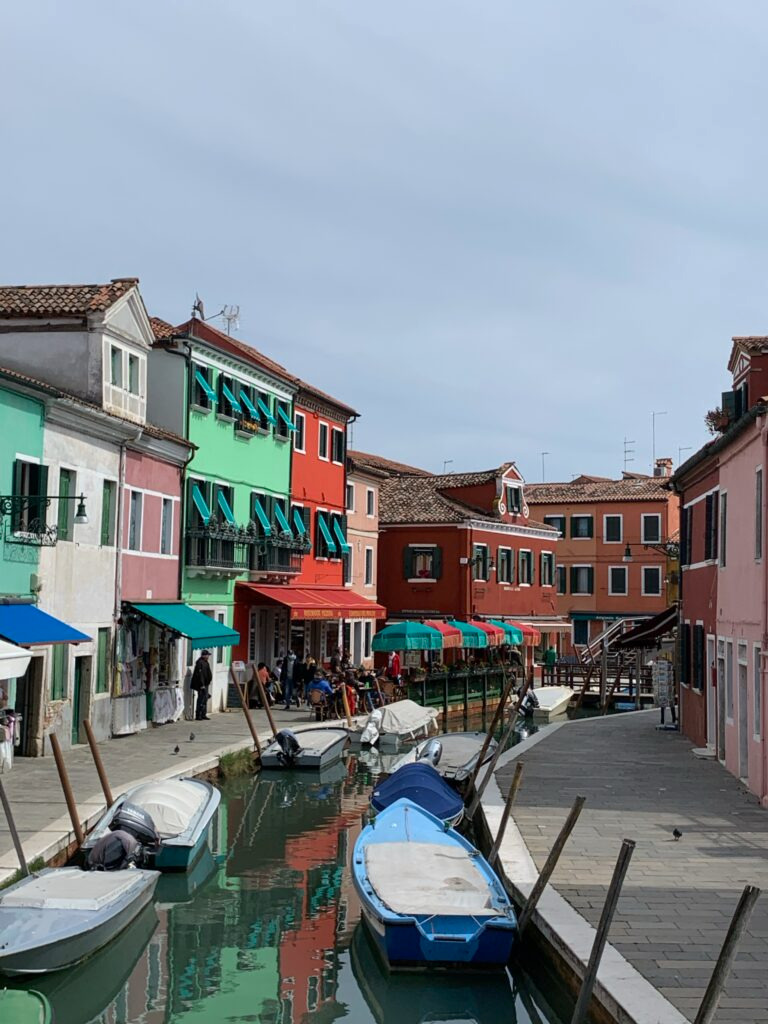 In this part of Italy transport is pedestrian and by boat. There is a road to the port but most hotels are limited to water buses and water taxis. Gondolas ply the more touristed canals but they are generally not used for transport. Intrepid travelers are seen navigating the primarily cobblestone walkways with luggage, however it is arduous with the many many bridges with stairs.

Fortunately we avoided this issue by staying right on the grand canal in a charming small hotel that is accessible by both car taxi and water taxi. Convenient to all forms of arrival including rail and rental car this gem of a property is the only Venice hotel with onsite car parking. A delicious breakfast is included and the front desk is pleasant and very helpful.

The Uniworld itinerary requires extensive walking, those with step counters reported some days in the miles and included many stairs in the historic buildings built well before elevators.

Venice is expensive, when you calculate the costs of hotels, meals, transport and excursions the all inclusive rates of Uniworld are very attractive. Add the benefits of only unpacking once and being in the care of such a respected travel company it is easy to see the numerous advantages of Uniworld.

Excursions include tours of the Doge Palace and Saint Marks when they are not open to the public. A visit to a quirky castle with amazing colorful frescos and beautiful gardens. There is at least one included excursion each day. Excursions are prompt, well organized and uncrowded. Since we were surrounded by so much water and with fish being an important industry I asked about passengers fishing and was told it could be arranged, best to ask about it early in the cruise if of interest.

I was on this itinerary at the end of March. We arrived with beautiful weather but we had several rainy days, a relief to the residents as it had not rained in 120 days. The Po river has a reputation of being unnavigable frequently. I was told that the gardens are at their peak in May. I am also a fan of visiting Italy in October.
Uniworld has interesting pre and post options and adding time in the Lakes Region would also be a good choice.

For clientele who have sailed the other rivers of Europe Uniworld's Venice itinerary is sure to delight, unique in the North American cruise offerings this luxury experience will provide memories to last a lifetime. For new to river cruisers it is a excellent choice to experience river cruising in one of the most desirable destinations in Europe with Uniworld taking care of all of the details.