The Viking Polaris is stunning. Her glamour shots do not do her justice. It is impossible to capture her feel in photos. Space in public areas is impressive even with a full compliment of passengers she was uncrowded. I was constantly surprised by the thoughtful details. Need to wash up before eating at the buffet? There is a hand washing station as you enter. Want to pop up for a snack ? A short walk from our cabin was a handy elevator. Coffee? All over the ship at self service stations and at the bars.
Forward areas on decks 1,3,4&5 have interesting passenger areas to explore. Note that the Hide can only be reached through the forward elevator.
The Silver Spirits package is an amazing value. The bar staff is friendly and eager to please as was every team member I interacted with. Crew is clearly important to Viking and they know it. Viking paid every crew member during the pandemic at huge expense to the company but it garners admiration not only from the crew but from anyone who cares about people.
Shore excursions were well executed and unique not only because it it an unusual itinerary but because a wide range of tours were offered for different physical activities from kayaking to bus tours there were different options. Booking shore excursions as soon as they are loaded is critical as they do sell out.
One complimentary dinner could be reserved at each of the two restaurants before boarding, however, they can be reserved as space is available once on board on the ship app. We ate several times at the specialty restaurants as I am not a fan of buffets. For breakfast and lunch only buffets and room service are offered. If not dining in a specialty restaurant for dinner the buffets are expanded and the sushi bar received rave reviews.
Entertainment is musical offerings and lectures. Specific movies are offered but we found most of our free time chatting with others as we found all of the passengers well traveled and interesting. Picture puzzles and board/card games were also popular amusements
I was surprised by the number of passengers with mobility devices but even so they were troopers exploring within their limits.
Standard cabins are comfortable with an amazing amount of storage. Thoughtful touches include a coffee station and a window that drops down to elbow height. Very nice to let in light and fresh air.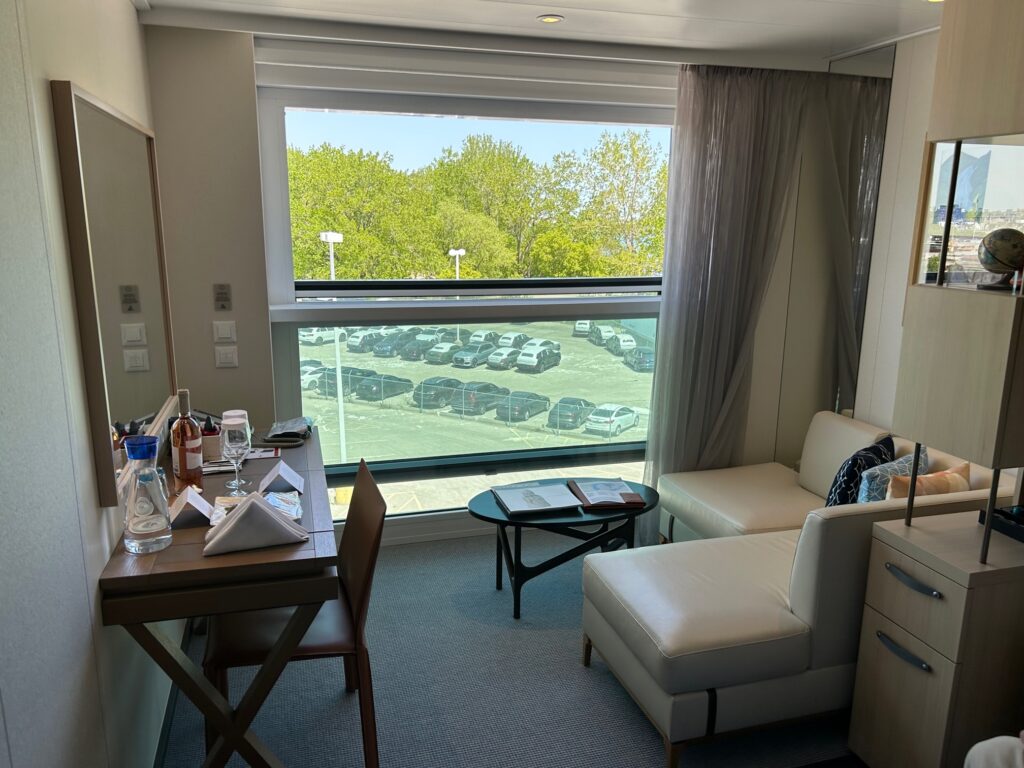 Late May was amazing weather. Bright sunny days perfect temperatures with tulips and lilacs in full bloom. Both beautiful and relaxing. Every port found locals who were thrilled to have Viking visitors. Viking did a stellar job of arranging for passengers with limited mobility with shuttles and attentive crew. Several ports were tender ports which were difficult for those with walking challenges as there is a high step to negotiate at the door to the tender.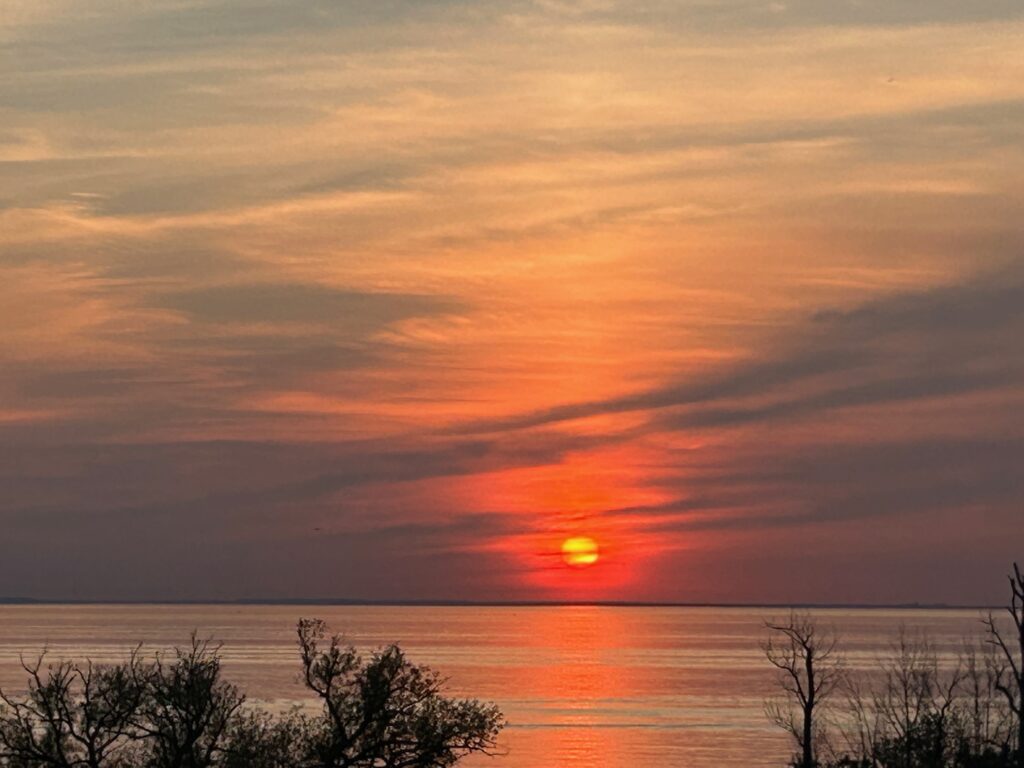 I hope someday to sail the western itinerary as I am confident that it will be just as interesting.
Unfortunately there is no daily newsletter and announcements are made ship wide which is very irritating if you are trying to sleep in. The app is odd and broken down by time rather than activity. Activities are also on the TV. I was happy that I made a calendar at home for each day as there was one day with a glitch in the app.
Click here for link to Season 2 Episode 4: Viking Polaris featured in Hotels by Design: Season 2, Episode 4 starting at 7:04 in the video