Always known for the personal touches of the Tollman Family the Uniworld ships are individually designed for the rivers they sail and all spaces including each cabin are uniquely decorated. The Joie de Vivre has a playful moulin rouge theme with generous use of red as well as other vibrant colors.
A food and wine dinner option is available with a cooking demonstration. It has a set menu that is always the same. Reservations are also required for the bistro and progressive dinners, all with an up charge.
Breakfast and lunch are only buffet. In particular for lunch it can be very crowded when it first opens so best to wait a bit to start as the buffet area is small. The wine selections are excellent.
Cabins are lovely with more than enough storage for a week. Baths are well designed and very attractive. Bedding is very comfortable and a pillow menu is available.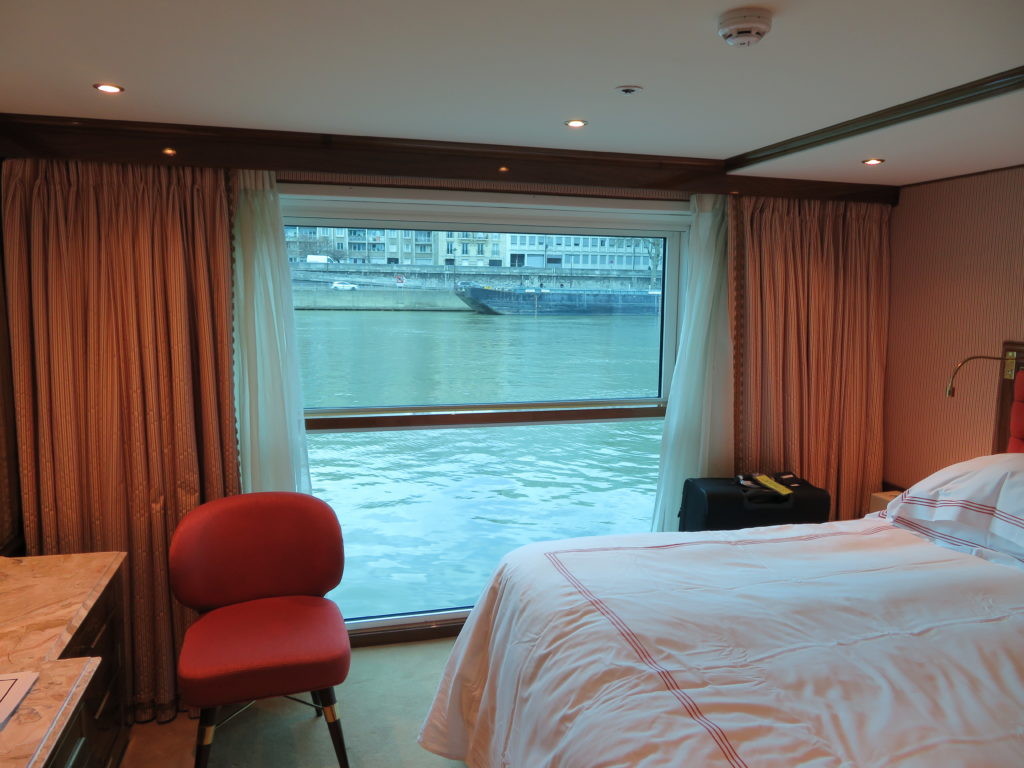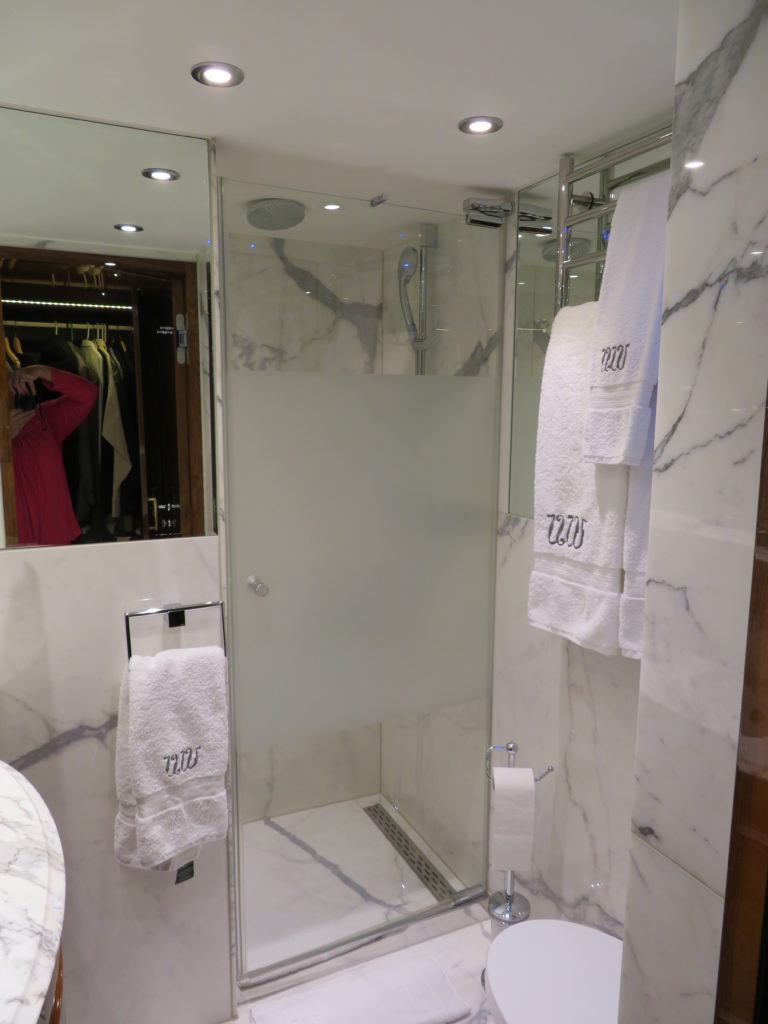 Service is attentive with friendly crew. Even a hint of a request is taken very seriously……when we told the front desk that we really wanted to do the progressive dinner to see the engine room, they did not want us to be disappointed. When there were not enough other guests for the dinner to take place they arranged for the chief engineer to show us the mechanical's.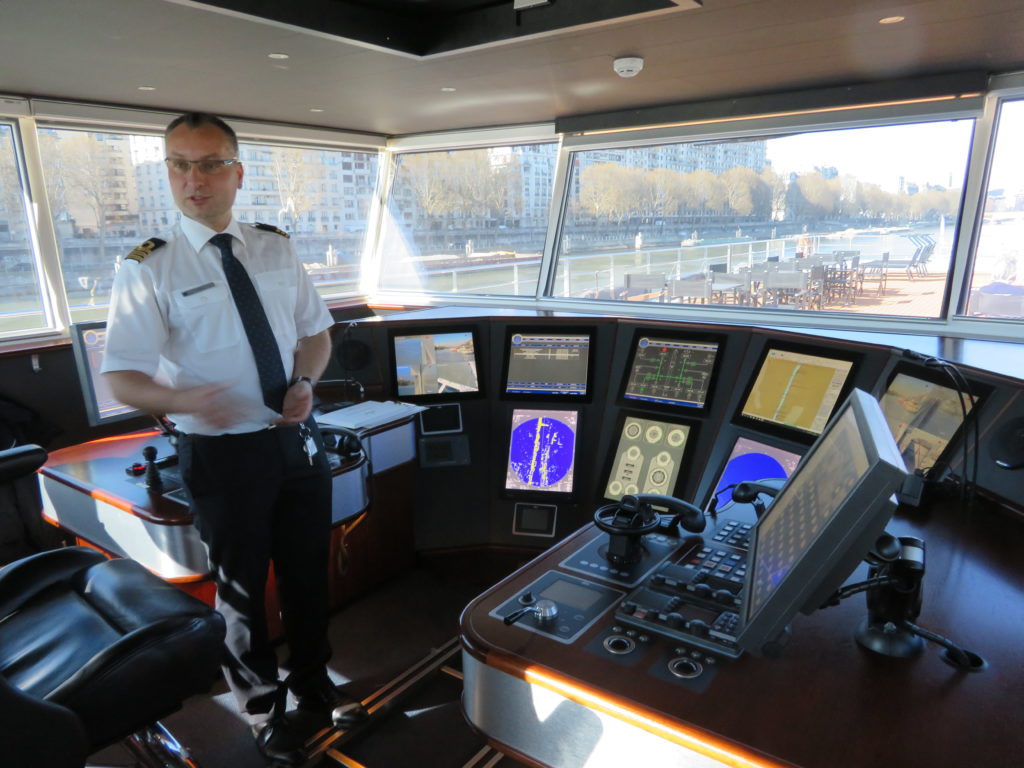 Lunch is always buffet. There is a large buffet selection for breakfast as well as a menu. Included wines are excellent.
Tips:
•There is a limited 24 hour room service menu.
•Storage of the larger checked bags is not possible under the bed. Best to pack in a moderate size.
•An effort to be environmentally friendly is evident including refillable metal water bottles and a reduction in single use items. Soap in the baths is liquid, however bar soap is available upon request.
•Gentle walker programs are not offered. Included shore excursions are the same for everyone with the exception of the more strenuous active offerings or there is a collection with an additional cost. Bikes are also available.
•The day in Normandy to the landing beaches is very long. This is a good night for the bistro as another buffet is served on that night.
•A massage on the ship was divine and reasonably priced.