After years of booking trips and shore excursions with Sea Song and knowing the owner Karen through both Conde Nast and Virtuoso, I finally had the pleasure of watching them work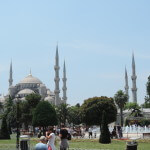 their magic in Istanbul and Kusadasi. Â Karen is unique in that she is an ex-pat from the US living and working in Turkey. Â She returns to the States frequently, so she knows both worlds equally well.
After a tiring international flight, the VIP airport transfer that Sea Song arranged was very welcome. We were met shortly after we deplaned by a uniformed guide who whisked us away in a cart to immigration for expedited entry. Â No waiting, no lines and perfectly pleasant. Â After claiming bags, we were met by a member of the Sea Song team who escorted us to our hotel by private van. Â Dinner suggestion proved to be a perfect and a stress free choice.
The next morning the guide arrived on time and provided a perfectly timed and well orchestrated tour to our personal specifications.  The driver was pleasant and his services were expert and smooth.  Both driver and guide were smartly attired and the van was new, comfortable and spotless. ‎ The same driver and guide met us the next day at the hotel, provided the same expert service and dropped us off at the time we requested at our ship.
‎Istanbul has been "discovered" and it has a worldwide draw.  Traffic can be an issue as is parking, so having both a driver and a guide maximized the use of our time and effort.  What we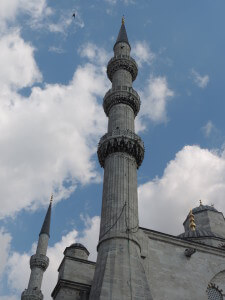 saw in one day could easily have taken three days if done independently. Â Having tickets in hand and knowing the correct order to visit with such limitations as prayer calls was critical in allowing us to see so much in such a short time. Having a guide that is a lifelong resident of Turkey, who is both well-educated and well-traveled made the day even more enjoyable. He had lunch with us which allowed us to learn more about the culture and the people.
I was amazed at how safe I felt. Â Even though this is a huge, densely populated city, there was never a time that I did not feel absolutely secure. When I asked about safety, the reply from the guide was telling in that he expressed that yes we may need to be aware of pick pockets in crowded areas because after all other people do come to Istanbul from all over the world…..to me it was very telling.